---
---
Get ready to rock and roll with THE FABULOUS THUNDERBIRDS on February 22, 2024, as they bring their electrifying performance to the stage!
Get ready to rock with THE FABULOUS THUNDERBIRDS! This event will take place on Thu Feb 22 2024 at 7:30 PM (Central Standard Time) at 224 N Center St, Arlington, TX 76011.
Don't miss out on an unforgettable night of electrifying music and high-energy performances. Come and experience the incredible talent of this legendary band as they take the stage and blow you away with their signature sound. Whether you're a die-hard fan or just looking for a fun night out, this is an event you won't want to miss.
So grab your friends, put on your dancing shoes, and get ready to rock with THE FABULOUS THUNDERBIRDS!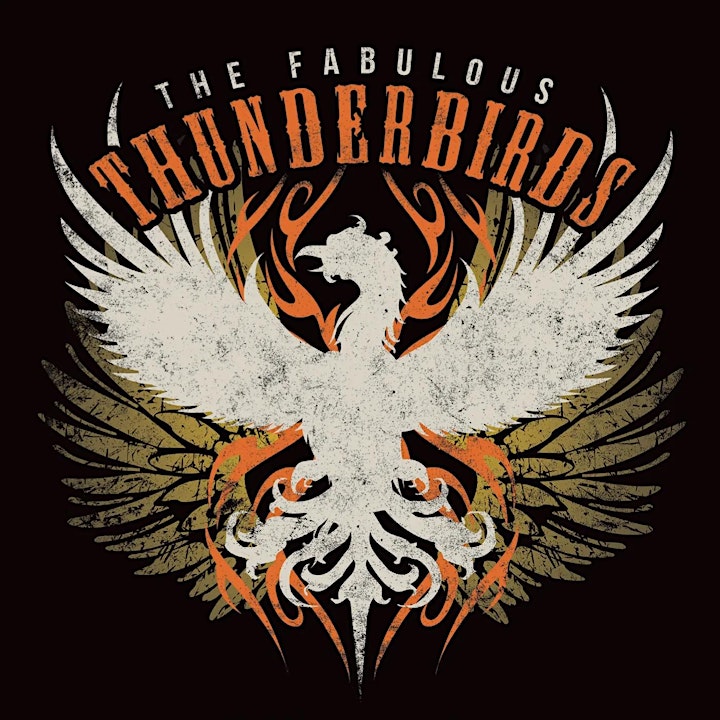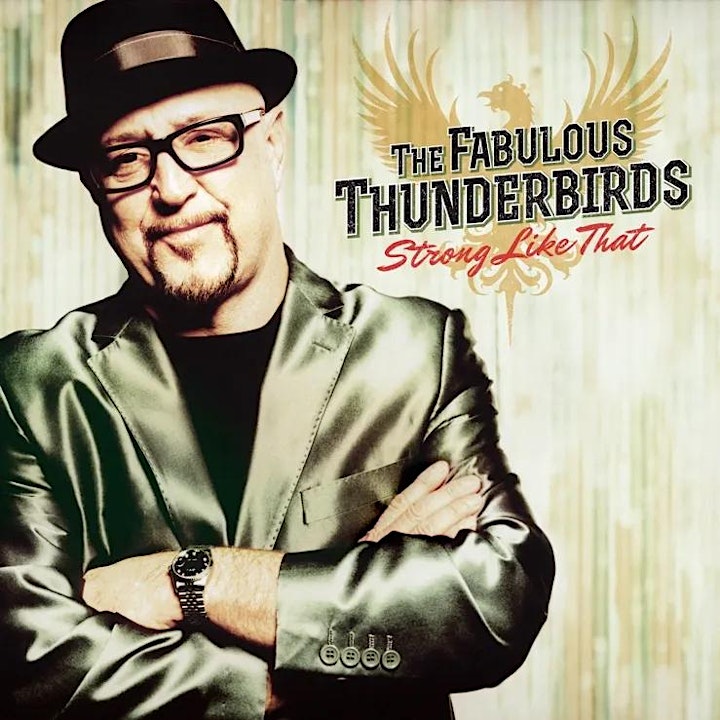 THE FABULOUS THUNDERBIRDS
For over 30 years, The Fabulous Thunderbirds have been the quintessential American band. The group's distinctive and powerful sound, influenced by a diversity of musical styles, manifested itself into a unique musical hybrid via such barnburners as "Tuff Enuff" and "Wrap It Up". Co-founder Kim Wilson, the sole original member, still spearheads the group as it evolves into its newest incarnation.
"We started as a straight blues band", vocalist and harmonica player Wilson says. "We now incorporate a mixture of a lot of different styles. We're an American music band and we're much higher energy than we were before."
"To be in the T-Birds, you need to understand the different styles of music and different ways of playing," Wilson comments. "You have to be willing to adopt a more contemporary style. The guys we have now are able to do that."
The band continues to tour extensively, in both the U.S. and Europe. Wilson is currently writing songs on his own, with band members and other writers.
"I've primarily been a solo songwriter, but I'm looking forward to experimenting with the guys in the band," Wilson says.
The thread throughout the T-Birds career has been the respect the group commanded for its peerless musicianship and devotion to the sounds of blues, R & B and rock 'n roll. In fact, Muddy Waters called Wilson his favorite harmonica player and vocalist. "Muddy Waters was very good to me," Wilson says. "He almost adopted me. I'll never forget him."
For Kim Wilson, the musical journey started in Goleta, California. At 17 he began playing the harmonica. His influences included Little Walter, George "Harmonica" Smith, Lazy Lester and James Cotton. At the same time, Wilson began singing and was deeply impacted by Bobby "Blue" Bland, B.B. King, Otis Rush, Jimmy Rodgers and Muddy Waters. In search of other musicians who shared his love of the blues, Wilson headed to Minneapolis. He stayed there for a year and a half, playing locally, before moving to the burgeoning music scene of Austin, Texas. It was there that he met Jimmie Vaughan and they founded the T-Birds in 1974. The band developed a reputation as a compelling live act and subsequently signed a record deal with CBS/Epic Records.
In 1979, The Fabulous Thunderbirds released their first self-titled album. Primarily blues influenced, it became a cult classic. "Things were wide open back then," Wilson recalls. "There were hundreds of stages where bands could show what they had."
In subsequent releases, the band started to incorporate more Cajun, rock 'n roll and soul influences. The album "T-Bird Rhythm" marked a creative turning point for the group as it collaborated with noted producer Nick Lowe. In 1986, The Fabulous Thunderbirds reached a commercial peak with the album, "Tuff Enuff". The single of the same title as well as the singles "Wrap It Up" and "Look At That", all went top 40. The song, "Tuff Enuff" was featured in the film "Gung Ho" starring Michael Keaton.
For the remainder of the '80s, the band continued to record and tour, and released the album, "Powerful Stuff". Jimmie Vaughn left in 1989 but Wilson kept the group going, incorporating keyboards into the guitar-driven sound. Kim moved back to California in 1996, continuing to cultivate the T-Birds music.
"The thing about the T-Birds is that we can play both blues festival and rock venues," Wilson comments. "We're a diversified band now and everybody's on the same page."
The lineup:
Kim Wilson – lead vocals, harmonica
Johnny Moeller – guitar
Bob Welsh – piano / guitar
Rudy Albin – drums
Steve Kirsty – bass
Johnny Moller (guitar)
Johnny Moeller's developed into one of the genre's most stunning and soulful six-string stylists with an uncanny ability to support heavy hitters. Although his most visible gig the Fabulous Thunderbirds, Moeller's also the Severn Records house guitarist. In that role, he has lent artful licks to albums by stellar vocalists Darrell Nulisch and Lou Pride, harmonica ace Steve Guyger, and others. Johnny has three solo releases to his credit: 1996's "The Return of the Funky Worm", 2001's "Johnny Blues Aggregation" and "Bloogaloo" in 2010.
Bob Welsh (piano / guitar)
Hailing from Covington, LA, Bob moved to the Bay Area in his late teens, where he's been part of the roots music scene for almost twenty years. He started out in the Rusty Zinn band, and from there has backed up & toured with multiple luminaries all over the world, including Charlie Musselwhite, John Nemeth, Mark Hummel, and several others. He was nominated for the Grammy Award for "Best Traditional Blues Album" twice, both times as part of Elvin Bishop's Big Fun Trio.
Rudy Albin (drums)
From Vancouver, B.C., Rudy Albin has had a long association with Jazz/Blues organist Jack McDuff, appearing on five of his records. Albin has also worked extensively with both the Glenn Miller and Tommy Dorsey Orchestras. More recently, he has been an A-list hired gun with the Brooklyn based Daptone "Retro Soul" Label, touring and recording with the Sugarman 3, Lee Fields, and The James Hunter 6.
Steve Kirsty (bass)
Born in Schenectady, NY; residing in Jersey City, NJ, Steven was born into a family of musicians & music teachers. He has performed throughout America, Spain, and Israel with numerous blues and jazz artists. Steven is also a saxophonist and piano tuner/technician. His playing is featured on albums such as Charles Cornell's "Time Tales" & "Your Choice", Nic Cacioppo's "Time in Motion" & "Beginning to End", and Vin Mott's "Rogue Hunter" & "Country Blues".