---
---
Gesenia and her Ronstadt Revue honor Linda Ronstadt's musical legacy, spanning genres from pop to Spanish hits.
Ronstadt Revue featuring Gesenia
Join us for an unforgettable evening of music with the Ronstadt Revue featuring Gesenia! Get ready to be transported back in time as this talented group pays tribute to the legendary Linda Ronstadt and her timeless hits.
Date: Fri Sep 20, 2024
Time: 7:30 PM (CDT)
Location: 224 N Center St, Arlington, TX 76011
Prepare to be blown away by the incredible vocals of Gesenia, as she flawlessly captures the essence of Linda Ronstadt's iconic voice. From rock classics like "You're No Good" to heartfelt ballads like "Blue Bayou," this concert promises to take you on a nostalgic journey through Ronstadt's remarkable career.
Don't miss out on this one-of-a-kind live performance that will have you singing along and reminiscing about the good old days. Grab your friends and family, and join us for a night of pure musical magic!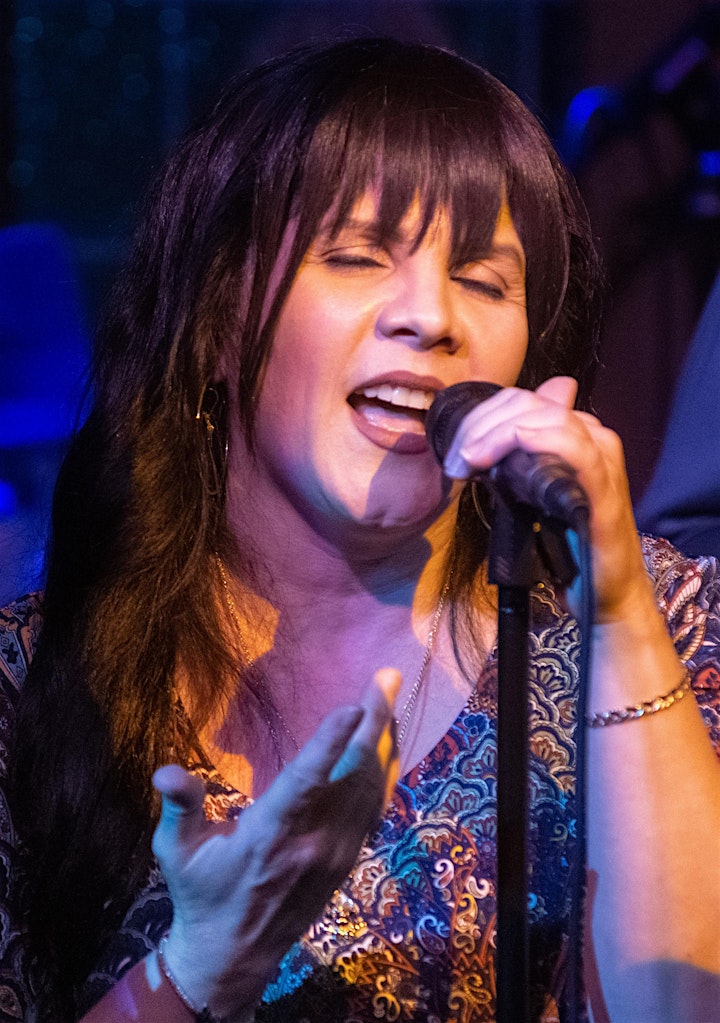 Linda Ronstadt, 11-time Grammy winner who sold over 100 million albums during her 40+ year career is no longer performing publicly. Yet millions of her devoted fans still long to hear the beloved songs that made up the soundtrack of their lives. And there are so many! From "When Will I be Loved?" to "You're No Good", "Blue Bayou", "Just One Look", "Desperado", and so many more.
Fortunately, her incredible musical legacy now lives on through the jawdropping talents of Gesenia and her Ronstadt Revue. Since their founding in 2016, the group has brought their Celebration of Linda Ronstadt to packed theaters and performing arts centers across the United States. Every Ronstadt Revue show, performed in painstaking detail in both English and Spanish, spans many of the musical genres of Ms. Ronstadt's career, including pop, rock, country, Motown, and Great American Songbook standards, as well as Spanish language hits (sung with native fluency by Gesenia, who is Latina). And Gesenia doesn't just "sing" Ronstadt's tunes; she positively channels and inhabits each song in a way that only Linda herself has ever done before, bringing the audience to tears and to their feet in multiple ovations throughout the show.
"Unlike other tribute groups," Gesenia noted, "we don't copy or impersonate Ms. Ronstadt in any way. We honor her legacy authentically by recreating the full diversity of her music and by celebrating her entire career – including her Spanish material which is so dear to Linda's heart – and to my own."
This approach has garnered the band accolades from several members of Ms. Ronstadt's own touring bands, including Dan Dugmore, Herb Steiner and John Beland. In fact, Mr. Beland (also renowned as one of the legendary Flying Burrito Brothers), even tours with the band at select shows across the country. Beland says, "Whenever I listen to Ronstadt Revue, I'm immediately catapulted back to that stage I shared with Linda so many years ago. There are tribute bands and then there is this. Don't miss it!" Both he and Mr. Dugmore (Ms. Ronstadt's longtime steel guitarist) have produced tracks for, and are also featured on, the band's latest album (which also includes contributions from Linda's nephew, the noted cellist, Michael G. Ronstadt). The fact that these musicians have allied themselves professionally with Ronstadt Revue speaks volumes. So, come join us and discover the closest thing you will ever find to the sound of Linda Ronstadt – Gesenia and Ronstadt Revue.
Website:www.ronstadtrevue.com
Multimedia Video reel: https://youtu.be/wv4ssVr634o